Introduction
Another neat update to the Windows 10 Toast Notification Script is a reality. Now being on version 1.4.4.
The new version brings a new deadline option, that when enabled, will look in WMI for the specified task sequence package id, and retrieve the deadline of the required deployment dynamically.
This time a thank you goes out to @kevmjohnston for contributing with idea and bits of code. 🙂
What's new and delicious are mentioned in details below.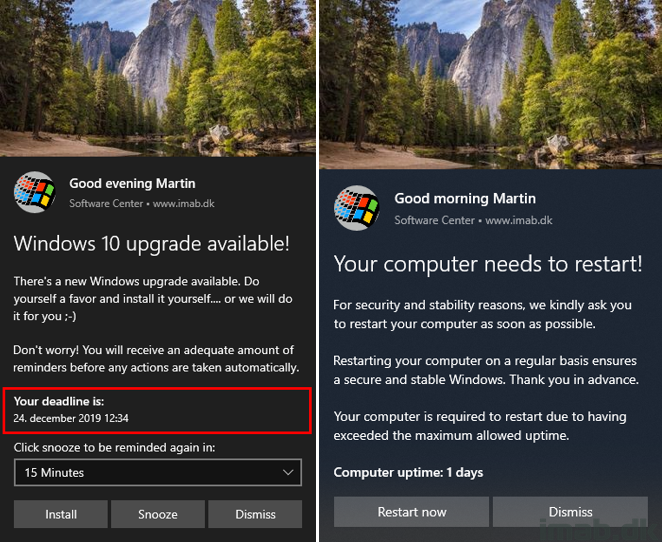 What's New
1.4.3 – Some minor corrections to the Get-GivenName function when retreiving first name from WMI and registry

Moved the default location for New-ToastNotification.log file to the user's profile (to cater for permission issues in %programdata%)
Added contribution from

@kevmjohnston

@ https://ccmcache.wordpress.com

Added function for retrieving deadline date and time dynamically in WMI with ConfigMgr

1.4.4 – Fixed DynamicDeadline option and conversion to UniversalTime to display the deadline time correctly regardless of timezone
Config.xml
The option to retrieve the deadline date directly from WMI is highlighted in below illustration.
To enable the option, simply configure DynamicDeadline to Enabled="True" and specify the Package ID of the task sequence in the Value field: Value="KR1008C8″
Using the new DynamicDeadline option, overrides the previous Deadline option. Also, having both enabled and set to True will give a conflict when the script is run.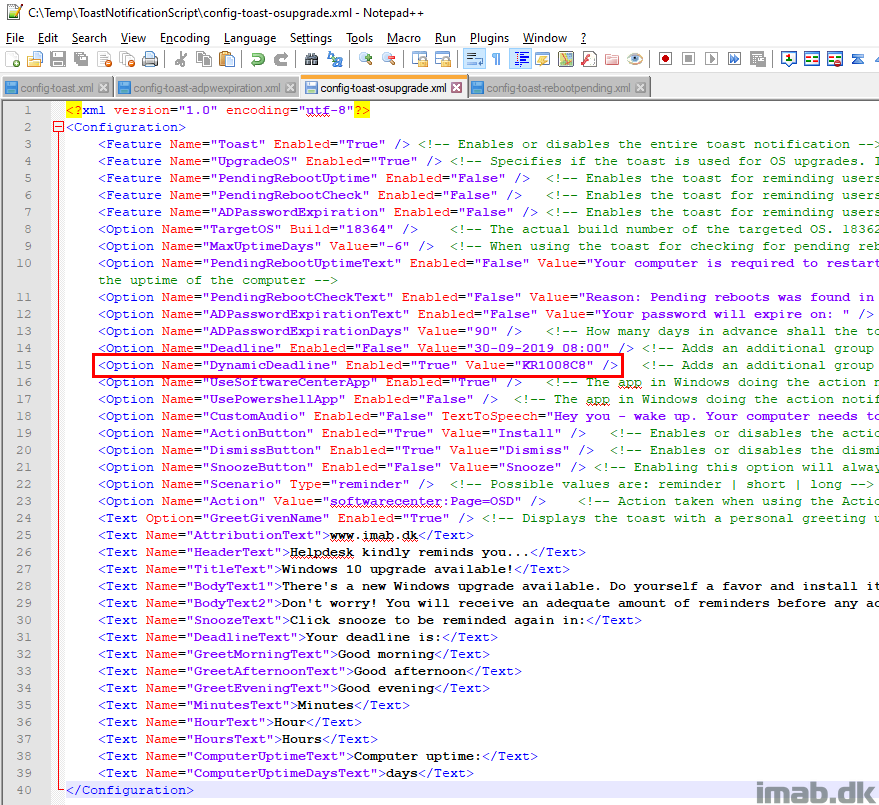 Configuration Manager
The Package ID of the task sequence can be found in the Configuration Manager console when browsing your task sequences. See below illustration: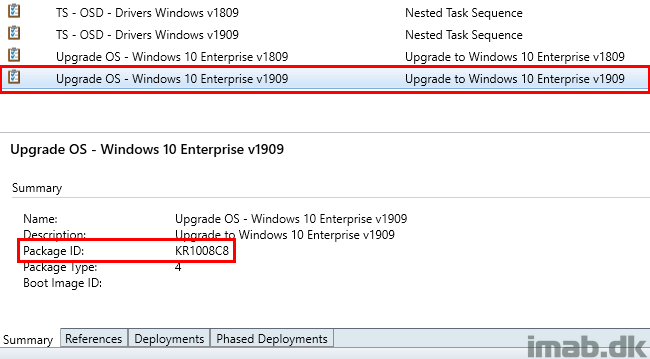 And the required deployment, which in this instance is scheduled for december 24th, 11:34AM (Non-UTC), is automatically and dynamically displayed in the toast notification.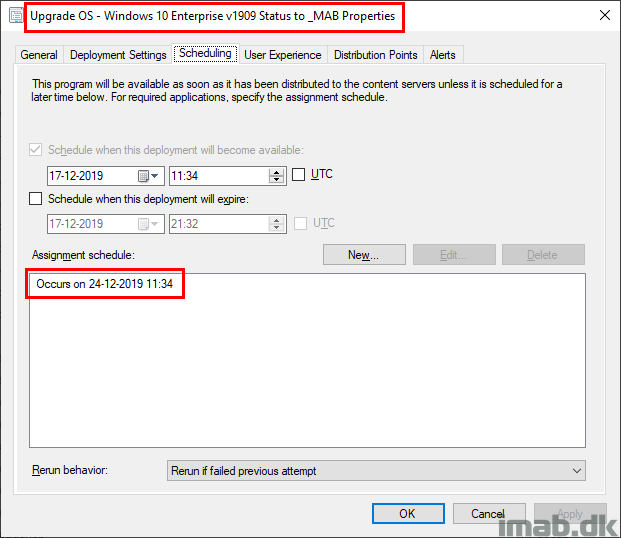 Download