So, Update 1602 is out for SCCM Current Branch and I just updated my environment.
The new 1602 update is available from within the SCCM console, browsing: Administration > Cloud Services > Updates and Servicing. Right Click the update and select Install Update Pack.
1) Click next on the general page.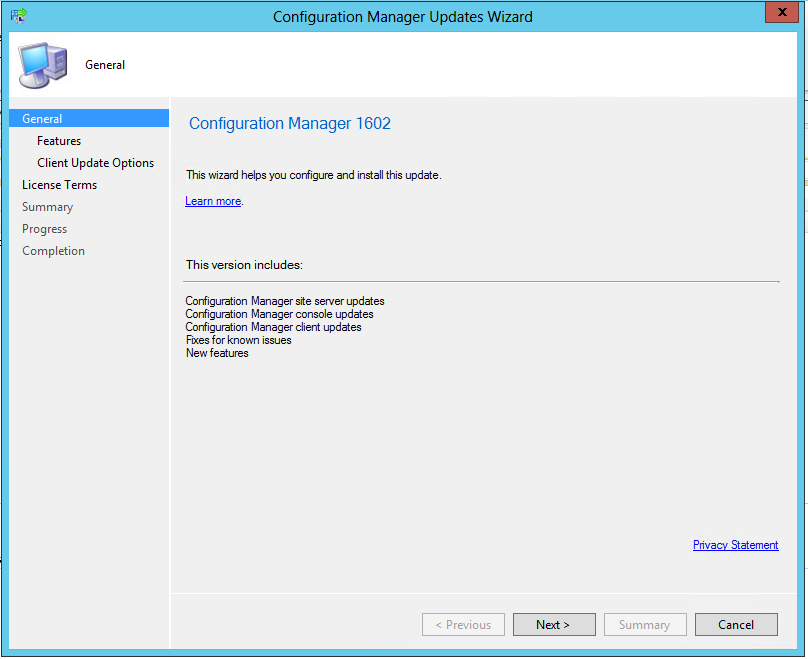 2) Select the desied features to be included.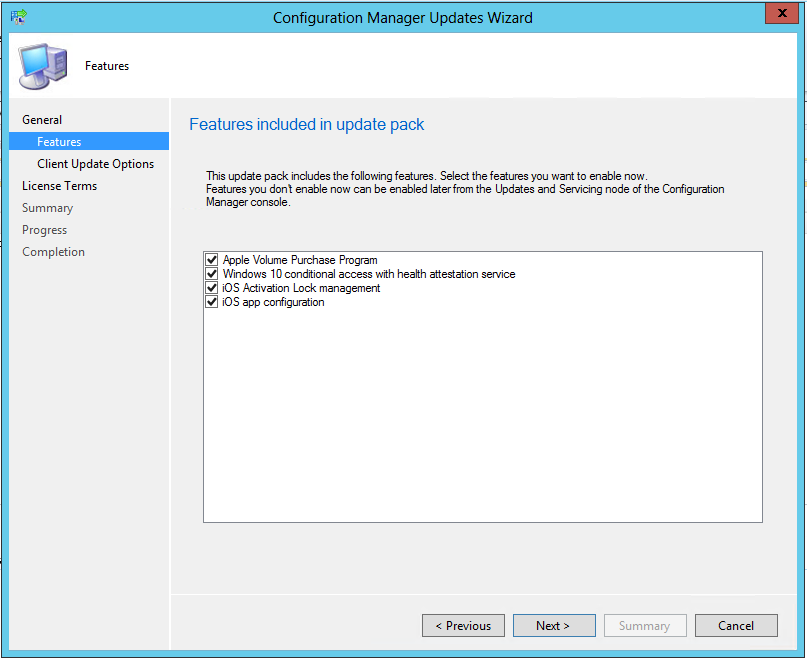 3) Options for Client Update. I decided to test the new SCCM client on a selected test collection at first.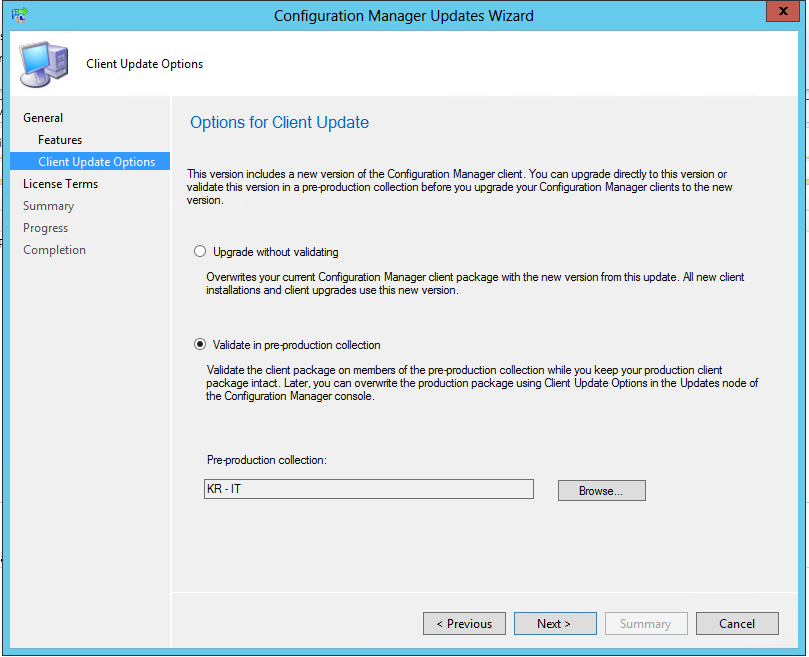 4) Finish the wizard and accept the license terms.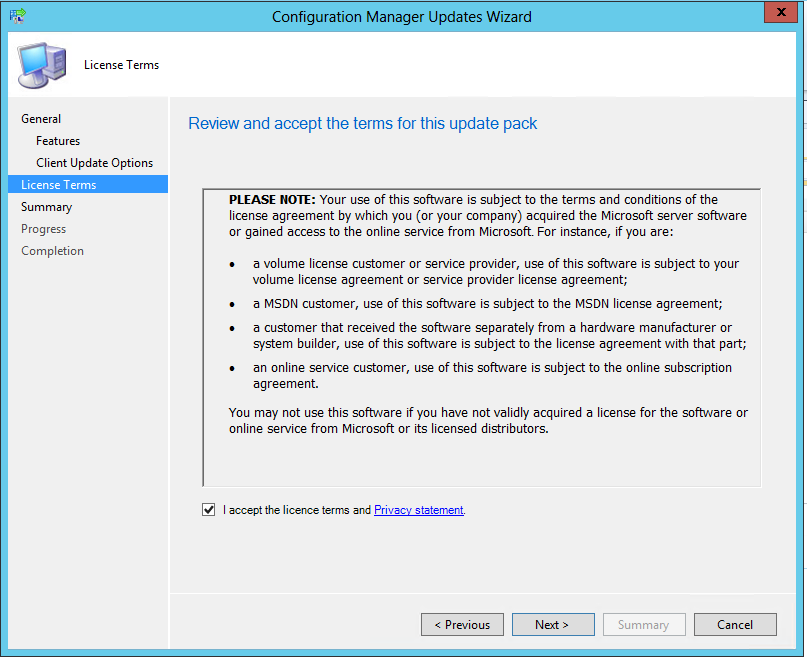 5) Go watch CMUpdate.log and wait for following line in the log: INFO: Successfully dropped update pack installed notification to HMan CFD box which translates into installation is complete.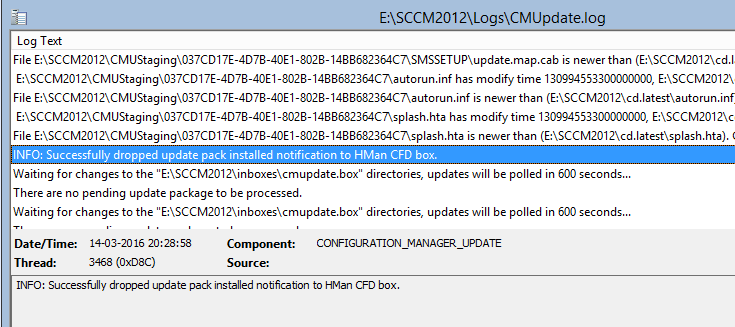 Notes from the field:
I ran the pre-requisitecheck on the 1602 update before installing. Doing so required me to restart the SMS_EXECUTIVE service on the site server before the actual installation would continue. The status in the console was stuck on Installing, but nothing happened until the restart of the service. (CMupdate.log)
I decided to test the new client on a pre-production collection. Doing so actually did that the client binaries wasn't updated (\\Siteserver\SMS_SITECODE\Client). To update the client binaries, you have to go back to the 1602 update in the console and accept the new client for production in Client Update Options. Yet again, I had to restart the SMS_EXECUTIVE service to see any action in CMupdate.log.