Introduction
Last week, on September 21, Microsoft announced that Windows Copilot will begin to roll out to Windows 11, starting September 26.
Curious to know more on managing Windows Copilot, I dug into the various documentation on the subject, as well as researching on Twitter.
I managed to get to enable Windows Copilot on my Intune-managed Windows 11 device. Note that I'm located in Europe, and some documentation suggests that Windows Copilot isn't available here just yet.
This post serves as notes from the field. 🙂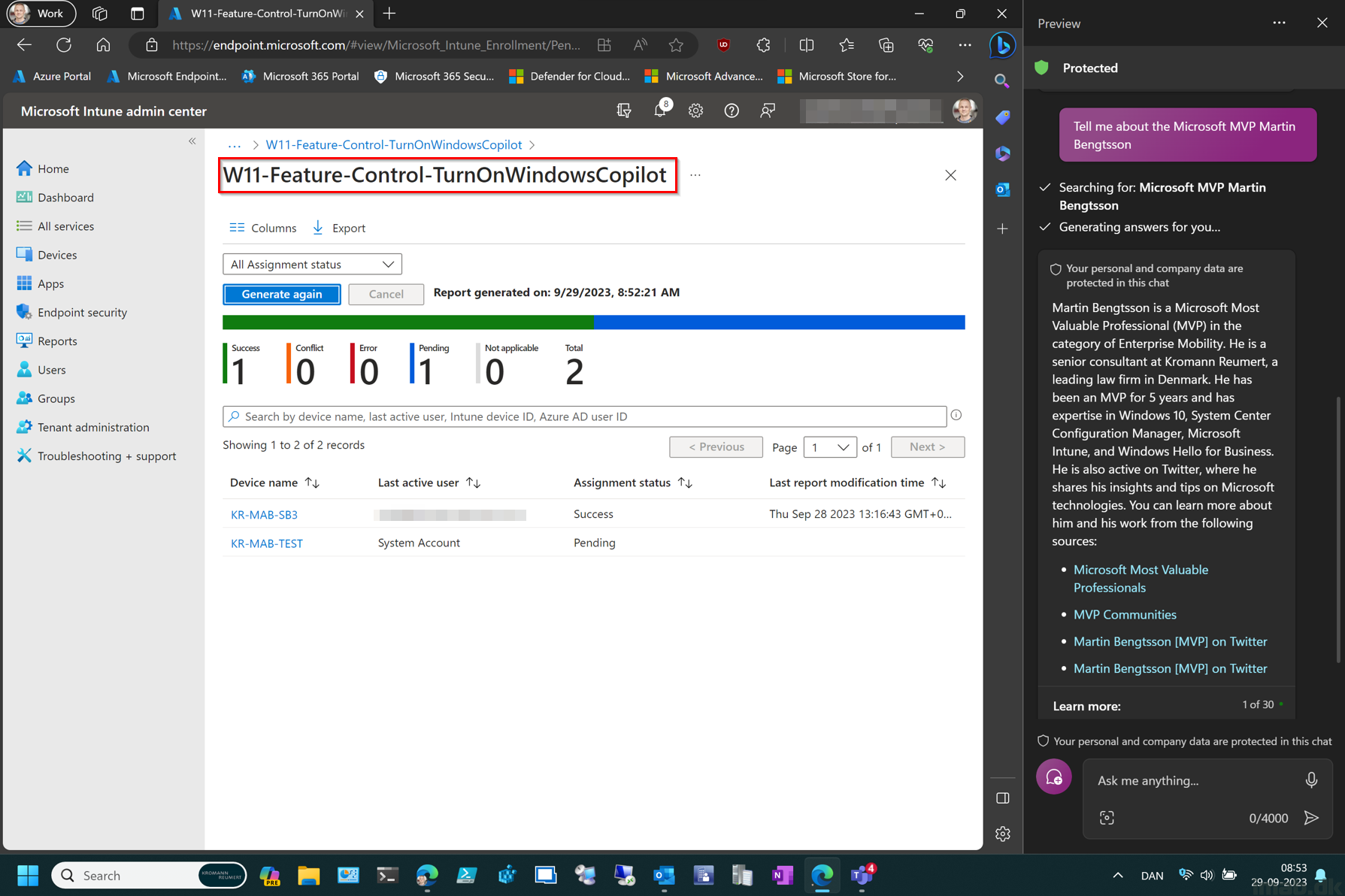 Is Windows Copilot available in Europe?
According to the official blog post from Microsoft on the subject, Windows Copilot is not available within Europe just yet: The most personal Windows 11 experience begins rolling out today | Windows Experience Blog
Copilot in Windows will start to release in preview to select global markets as part of our latest update to Windows 11. The initial markets for the Copilot in Windows preview include North America and parts of Asia and South America. It is our intention to add additional markets over time.
How did I manage to try Windows Copilot then?
I'm not sure if this is supposed to work, how or why, but it turned out doing so regardless.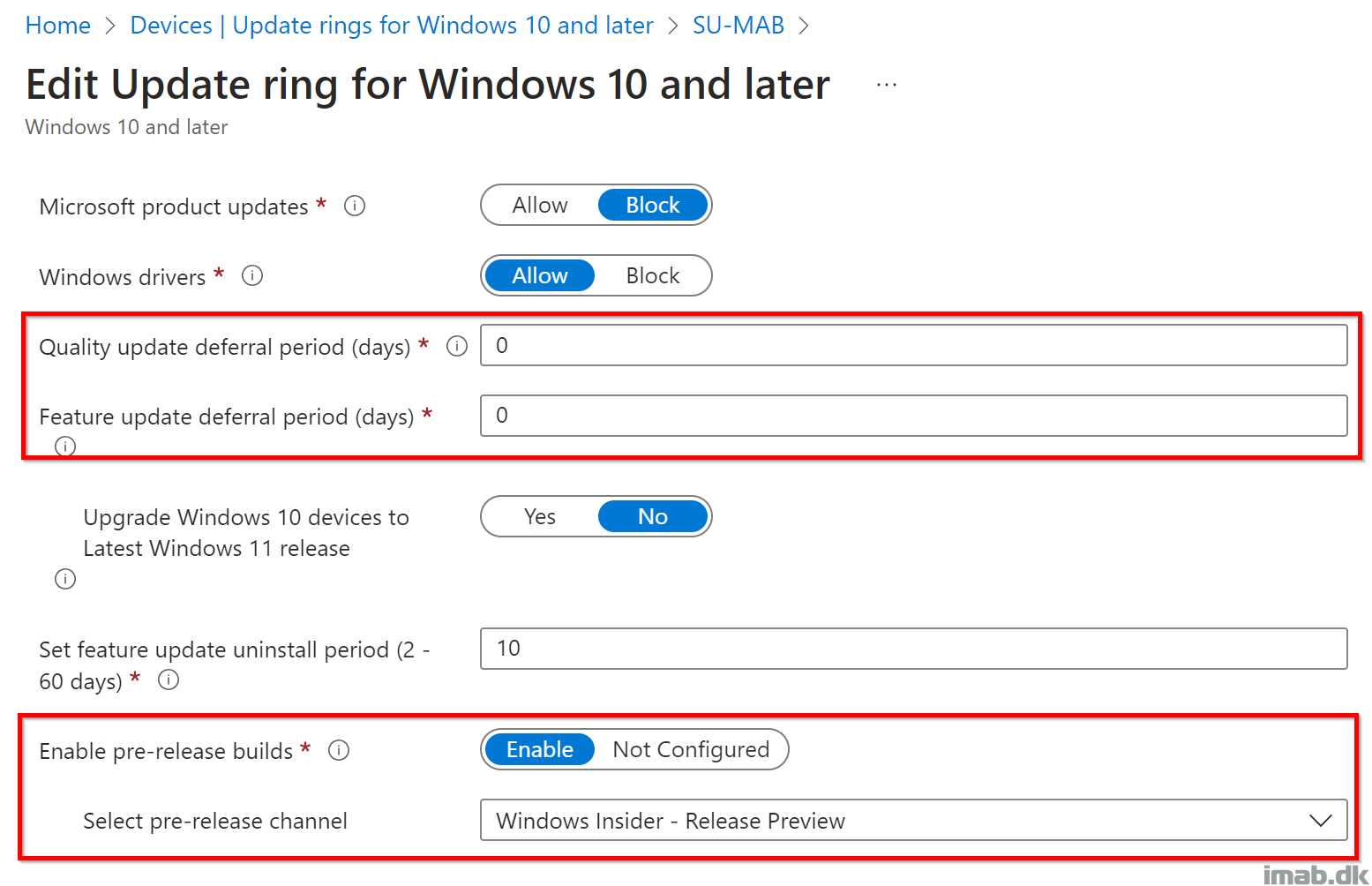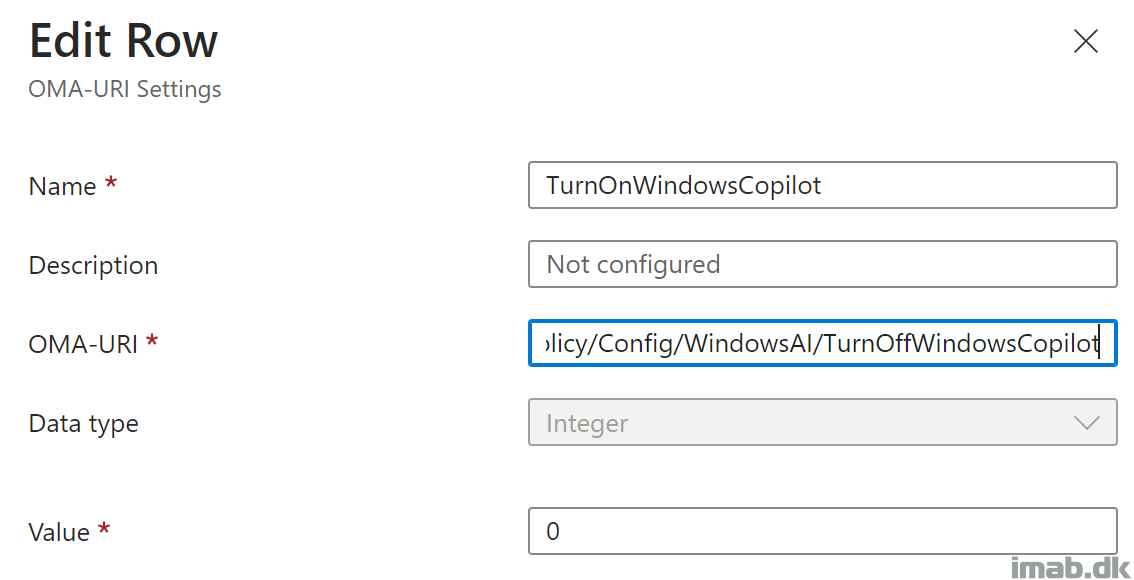 This CSP only applies to devices having the KB5030310 installed:

This will effectively result in a registry value being created in the HKCU location shown below:

Note that if the device does not have KB5030310 installed, you will find the CSP returning an error and no registry value created:

Finally, when still not seeing any Windows Copilot in my end and while noticing that Niall managed to have Copilot show up in his, I tried to update to Windows 11 23H2.

Notice that I installed the KB5030310 yesterday and I had several reboots in between.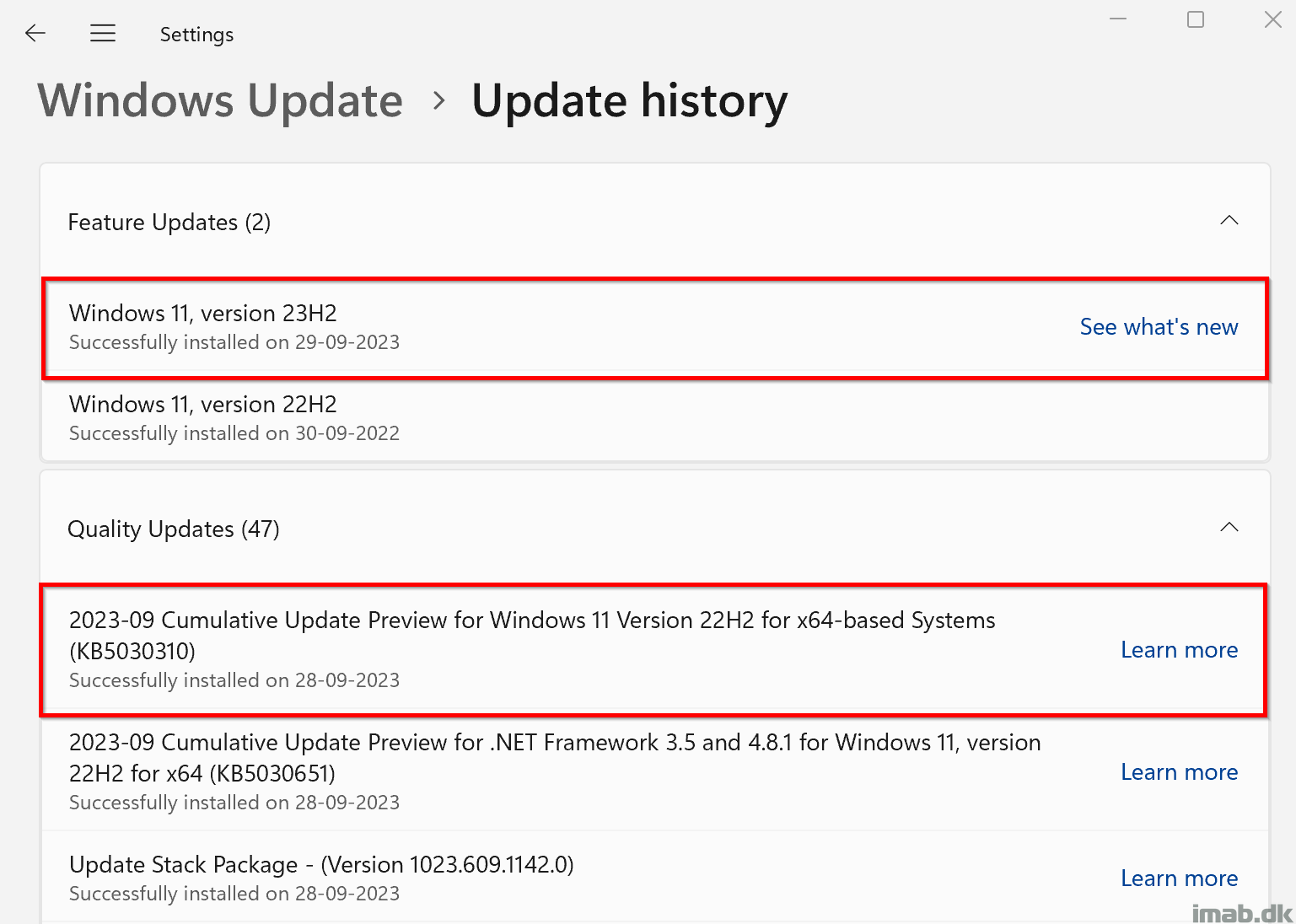 End result