Introduction
NOTE: Script has been updated to v2004: https://www.imab.dk/deploy-rsat-remote-server-administration-tools-for-windows-10-v2004-using-configmgr-and-powershell/
Windows 10 v1909 was released to MSDN users last week, and true to tradition, I'm updating my Powershell script, enabling you to install RSAT for Windows 10 1909 automatically and unattended.
I received quite some feedback on my 1903 script, and thanks to that I made some improvements to the 1909 edition. That includes:
Added test for pending reboots. If reboot is pending, RSAT features might not install successfully
Added test for configuration of WSUS by Group Policy

If WSUS is configured by Group Policy, history shows that additional settings might be needed for some environments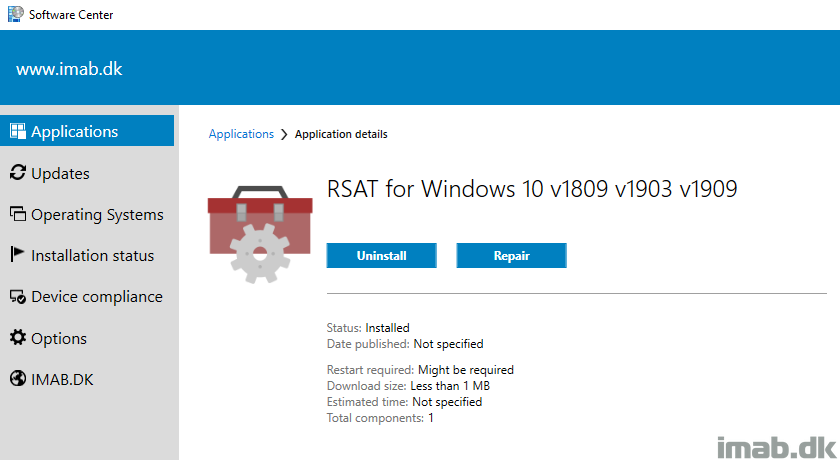 Powershell
The script requires administrative rights as well as access to the Internet (RSAT is installed through Microsoft Update).
The script is built around Get-WindowsCapability, Add-WindowsCapability and Remove-WindowsCapability.
Yet again the script comes with 4 options:
-All (-All is installing ALL the features within the RSAT bundle)
-Basic (-Basic is only installing AD DS, DHCP, DNS, Group Policy Management and Server Manager)
-ServerManager (-ServerManager is only installing the Server Manager)
-Uninstall (-Uninstall removes all RSAT features again)
Below an example of running the script manually with the -Basic parameter on Windows 10 1909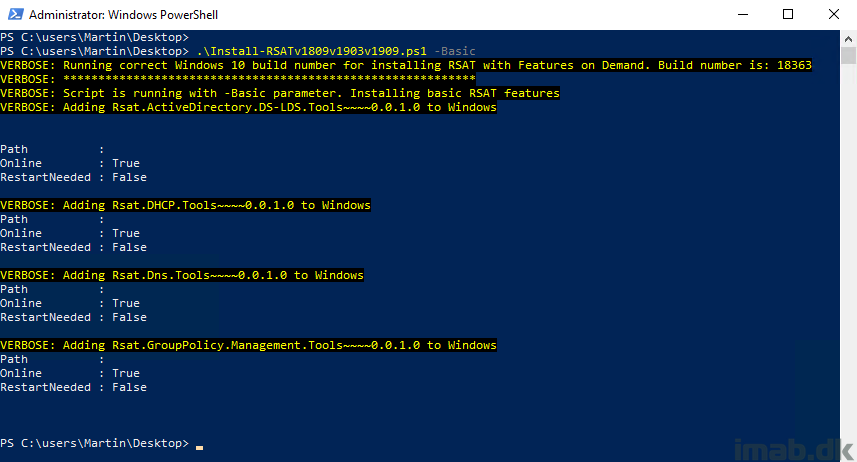 And another example of running the script manually with the -Uninstall parameter on Windows 10 1909
Notice the extra logging if WSUS seems to be configured with Group Policy.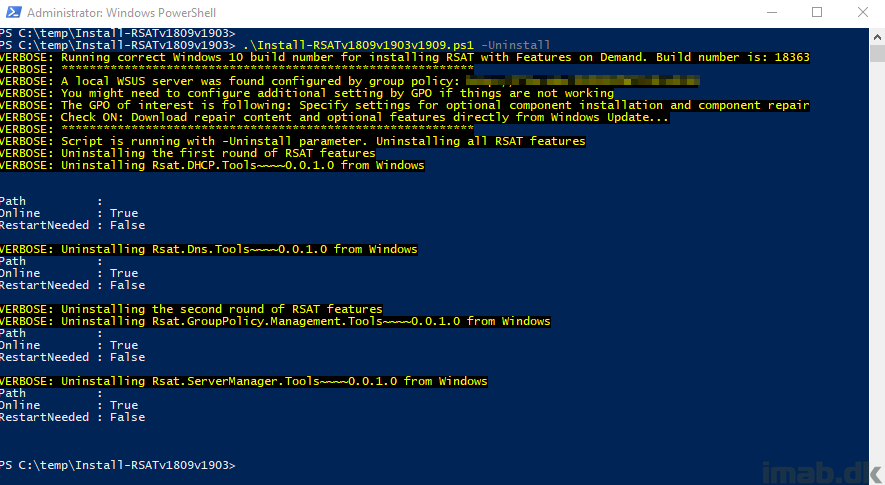 Configuration Manager
I'm putting the Powershell script to use with an application in SCCM. While this is pretty standard SCCM, I have included a few snippets of the application below.
The installation program:
powershell.exe -ExecutionPolicy Bypass -NoLogo -NonInteractive -NoProfile -WindowStyle Hidden -File .\Install-RSATv1809v1903v1909.ps1 -Basic
The uninstall program:
powershell.exe -ExecutionPolicy Bypass -NoLogo -NonInteractive -NoProfile -WindowStyle Hidden -File .\Install-RSATv1809v1903v1909.ps1 -Uninstall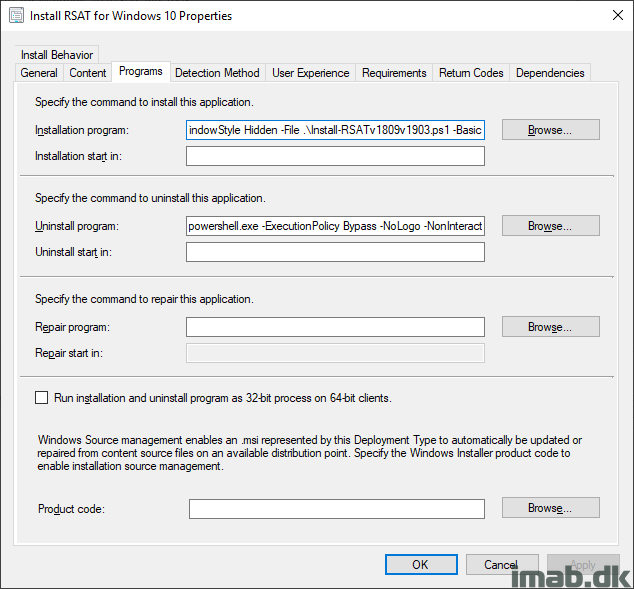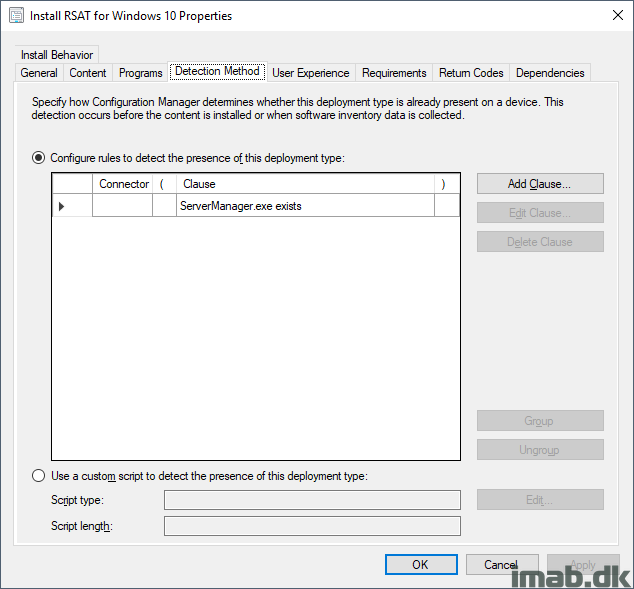 Download
ENJOY 🙂