Introduction
More good news! Microsoft Intune now provides us with an even easier way to pre-configure an e-mail account for Outlook on iOS (and android). This is done with the use of an App Configuration Policy and the additions to the configuration designer when configuring the Outlook app. Let's walk through the process.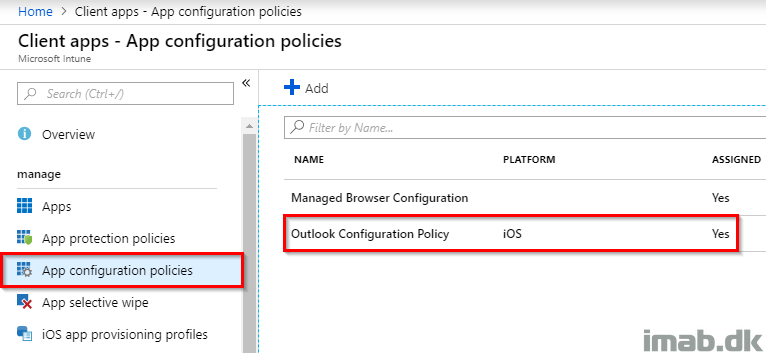 App Configuration Policy
First things first: Log into the Microsoft 365 Device Management Portal at https://devicemanagement.microsoft.com
Locate Client apps -> App configuration policies and create a new policy on Add.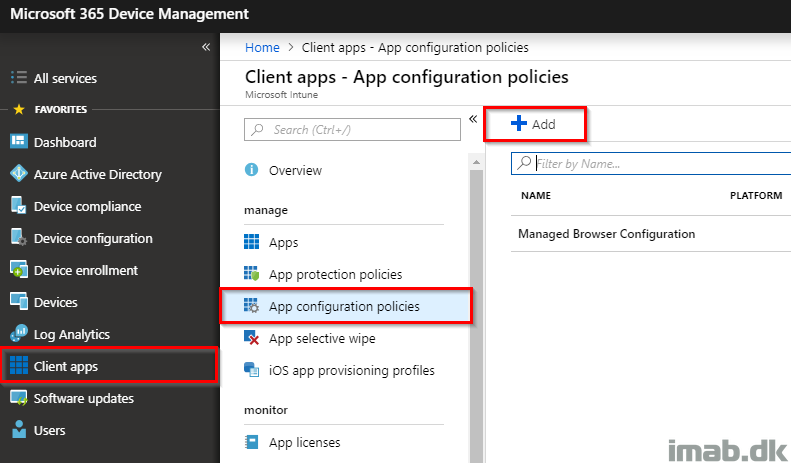 Give the policy a suitable name and description. Mine is called: Outlook Configuration Policy
Device enrollment type: Managed devices
Platform: iOS
Associated app: Outlook
Note: If Outlook is not listed in your end, you will need to add it. See: https://docs.microsoft.com/intune/store-apps-ios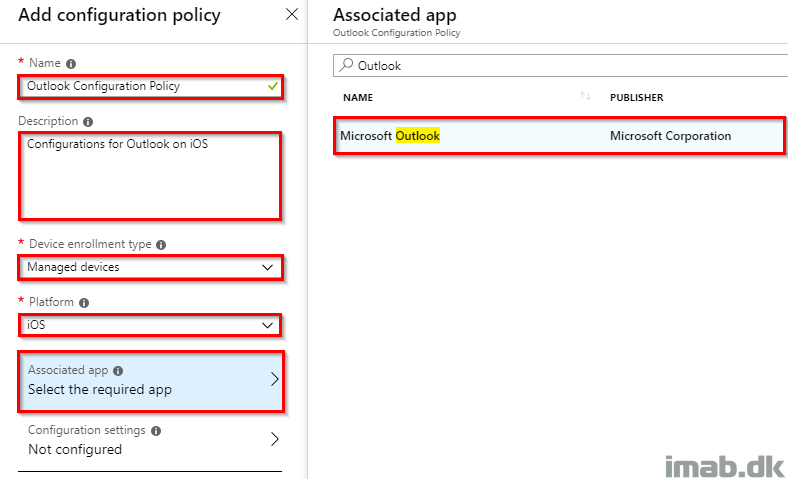 Next, click on Configuration settings
Select to Use configuration designer
Email Server: outlook.office365.com
Email account name: Exchange Email
Username attribute from AAD: Primary SMTP Address
Email address attribute from AAD: Primary SMTP Address
Click OK and save your changes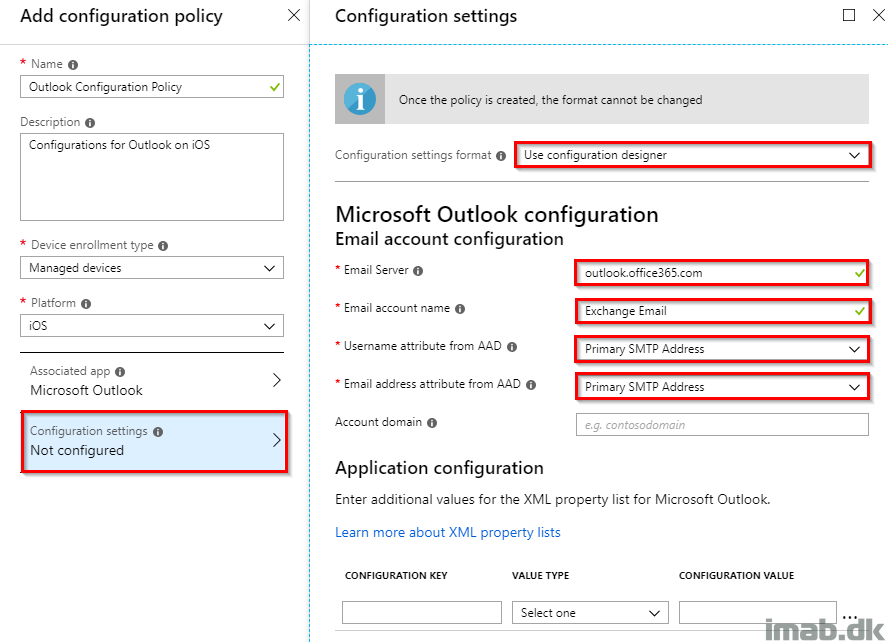 Next! Assign the policy to a group consisting of users.
Save the assignment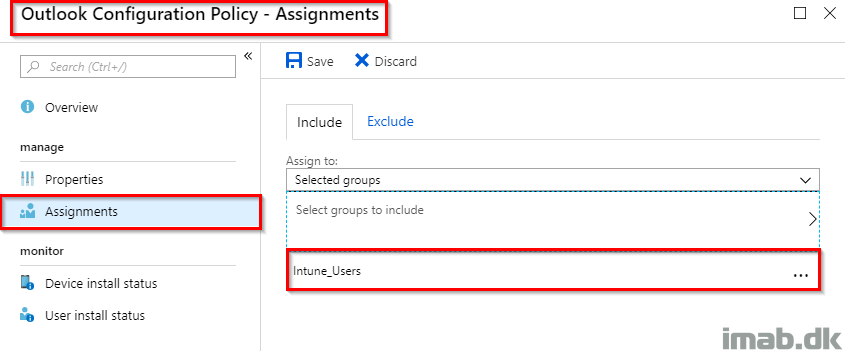 End-user experience
Now, when users install the Outlook app from the Company portal, or if you have a required assignment of Outlook, the users will experience following with Managed Exchange Account.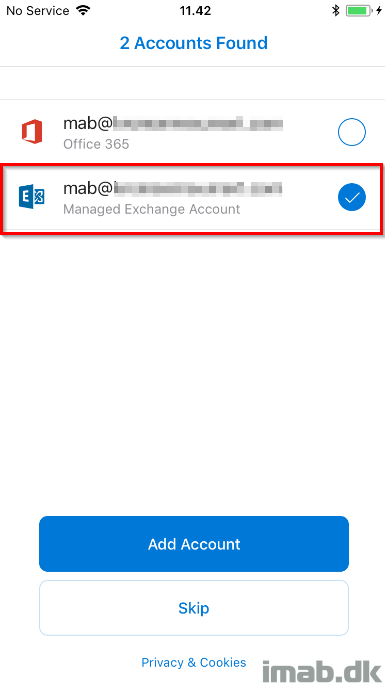 Important note: I was made aware on Twitter, that this is (by the time of writing, October 2018) only for basic authentication capable accounts. Accounts using modern authentication will need to apply the keys mentioned in: https://docs.microsoft.com/en-us/exchange/clients-and-mobile-in-exchange-online/outlook-for-ios-and-android/outlook-for-ios-and-android-configuration-with-microsoft-intune
In other words, for now this will probably see most uses with on-premise Exchange or similar where legacy authentication haven't been blocked 🙂
Enjoy 🙂
More info:
https://docs.microsoft.com/en-us/intune/whats-new#outlook-mobile-app-configuration-policy-
https://docs.microsoft.com/en-us/exchange/clients-and-mobile-in-exchange-online/outlook-for-ios-and-android/outlook-for-ios-and-android-configuration-with-microsoft-intune