Introduction
As the topic suggests; my Windows 10 Toast Notification Script has been updated to version 1.3 and here's what's new and delicious. 😀
Note: The screenshot below is intentionally in jibberish (danish). This is to illustrate that all text elements now are customizable through the config file.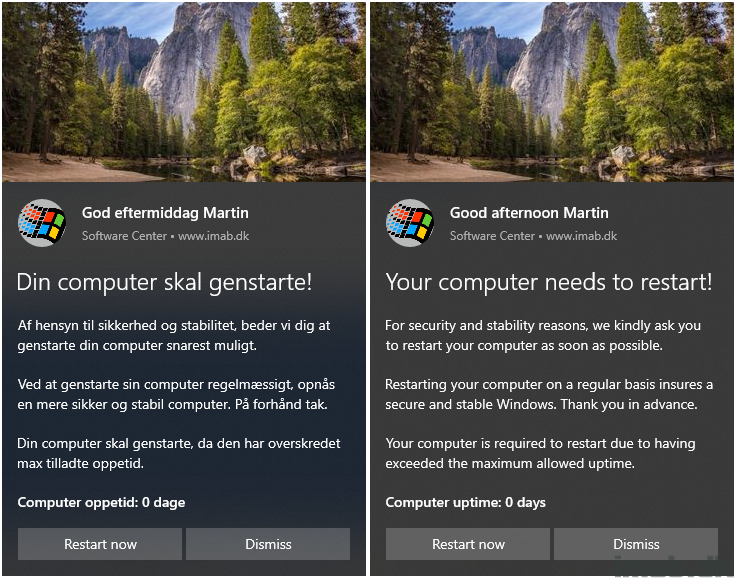 What's New
1.3 – All text elements in the toast notification is now customizeable through the config.xml

Expanded the options for finding given name. Now also looking in WMI if no local AD is available.
Added Get-WindowsVersion function: Testing for supported Windows version
Added Test-WindowsPushNotificationsEnabled function: Testing for OS toast blockers
Added some more detailed logging
Added contributions from @SuneThomsenDK @ https://www.osdsune.com

Date formatting in deadline group
Fixed a few script errors
More text options
Text Options
I have highlighted the new text options in below illustration. A new set of config files are included in the latest download.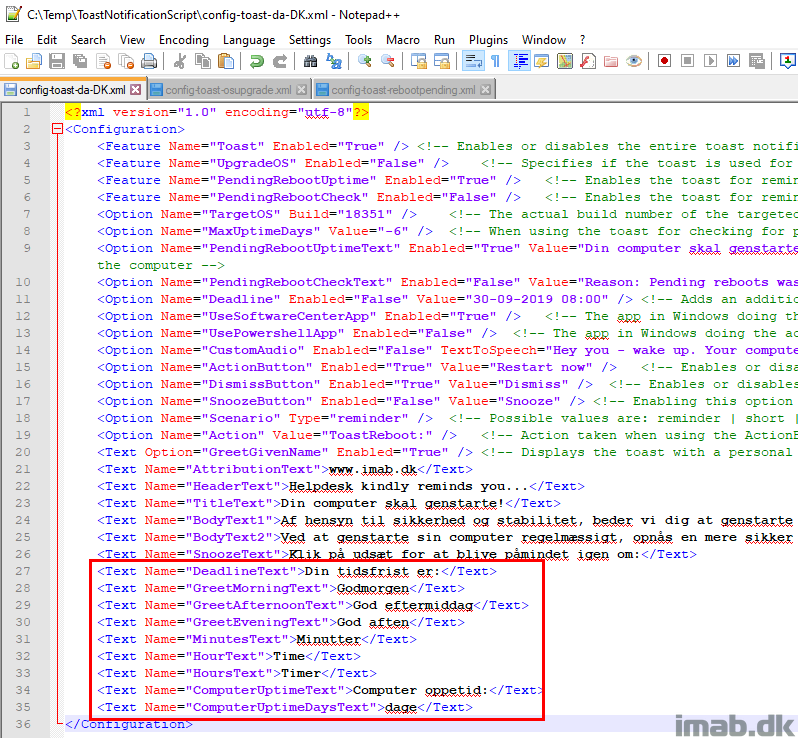 Download