During configuration of our new SCCM 2012 environment, I had this annoying error in my smsts.log when installing applications during OSD. Note that the applications did install fine to an existing OS, but would still fail when installed during OSD with following error:
Execution status received: 24 (Application download failed)
I found a temp. solution in changing following setting on the application deployment type to "Download content from distribution point and run locally". This is a setting related to slow or unreliable networks, and my client is on the same network as my distribution point.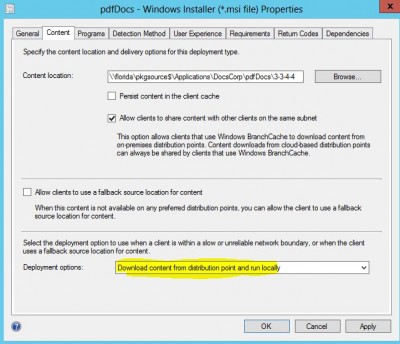 I redid my boundaries and boundary groups several times, and applications would install fine during tests, besides when installed from OSD.
It turned out to be quite simple. In this case the computer failed to be joined to the domain, but that will not break the TS. The download of applications will when using AD sites as boundaries. No domain = no AD sites = no working boundaries.